Orbital Swing
/!\ The game does not work as intended on a >60Hz monitor! /!\
An update to fix this issue is in the works.
Did you enjoy the ride?
Download the Windows build to play custom tracks! Any mp3 can be used. More info below!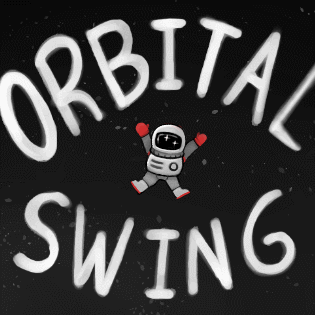 Orbital Swing is a space acrobatics game
where you swim and jump around the Milky Way.
Make the universe yours as you pick up stars, planets and UFO's
while freestyling on a groovy stream of dark matter.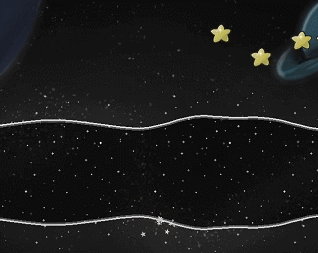 You can play on custom tracks by importing your own MP3's.
The music will affect gameplay, from object spawns to the "space river" changing shape to the sound's spectrum!
HOW TO PLAY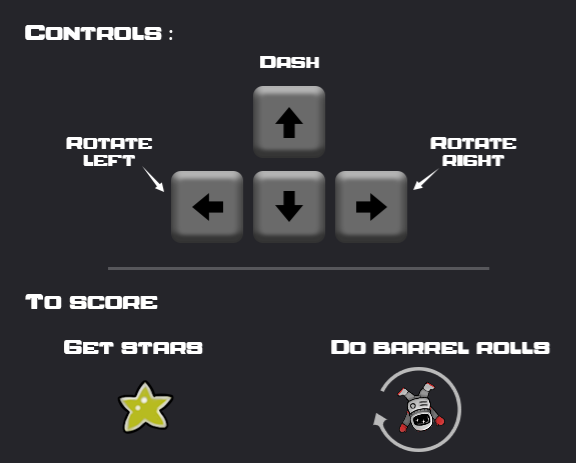 The game can be played with the Arrow Keys / WASD / ZQSD
Perform a Dash with the Up Arrow / W / Z / Spacebar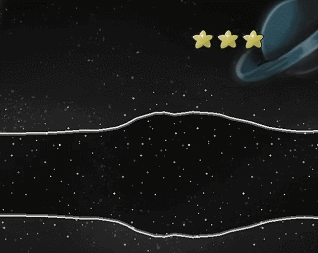 You can dash once per jump and limitlessly while "underwater"
Reach for the stars, planets and UFO's to gain points and keep your combo count up

Grabbing multiple items in one jump gives you even more points!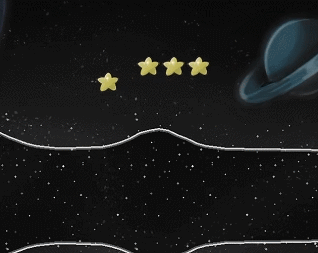 Do flips and backflips to gain additional points. These can be done in a row but do not refresh your combo counter!
You are given a rank at the end of your session, from F to A, depending on your score.
The mythical S rank can be attained by not missing a single item with an A rank!
How high can you go?


/!\ HOW TO IMPORT CUSTOM TRACKS
Disclaimer: Custom tracks can currently only be played on the Windows build!
Prepare the track you want to play on, in .mp3 format
Click on import and select your track through the file browser prompt that appears
Find your track's tempo (BPM) by manually tweaking the BPM value until the white star flashes at the same tempo as the track's
You can also easily find your track's BPM by using this handy tool: https://www.beatsperminuteonline.com/
Tweak the Offset value if the star beats off-rhythm
Validate and play!
Higher BPM means higher difficulty and score requirements!
Software Used:
Godot Engine
Git
Trello
Ableton
Lots of Dr Pepper
The Team:
Back to the Ludum Dare submission : Orbital Swing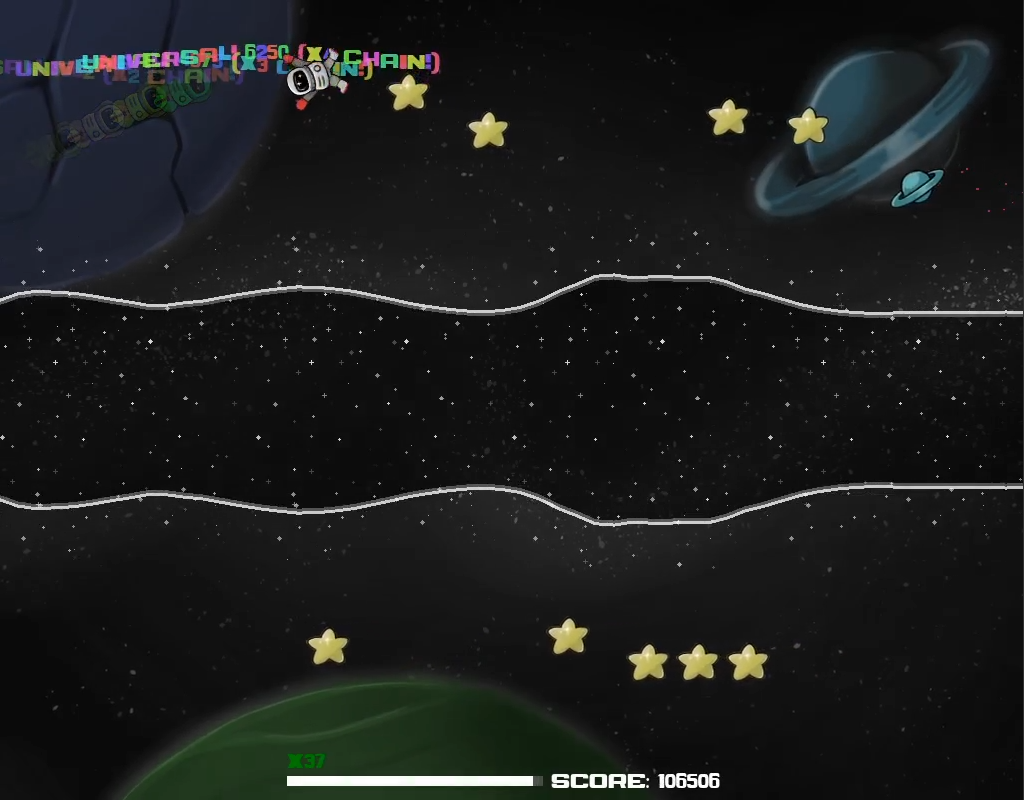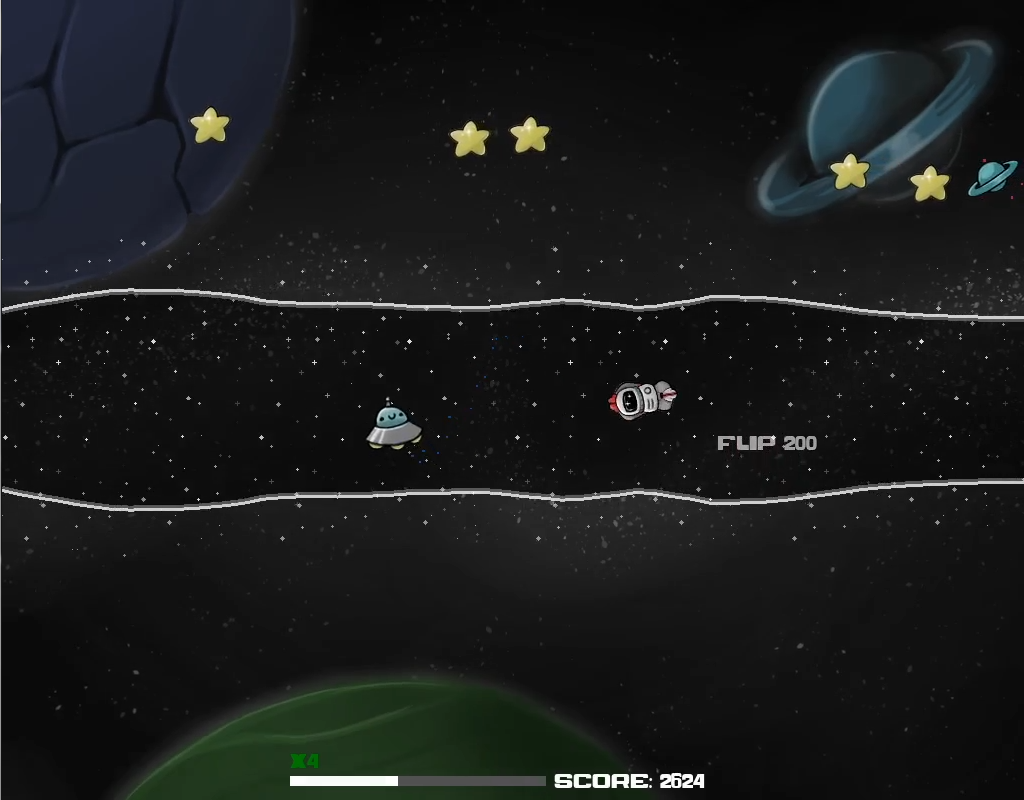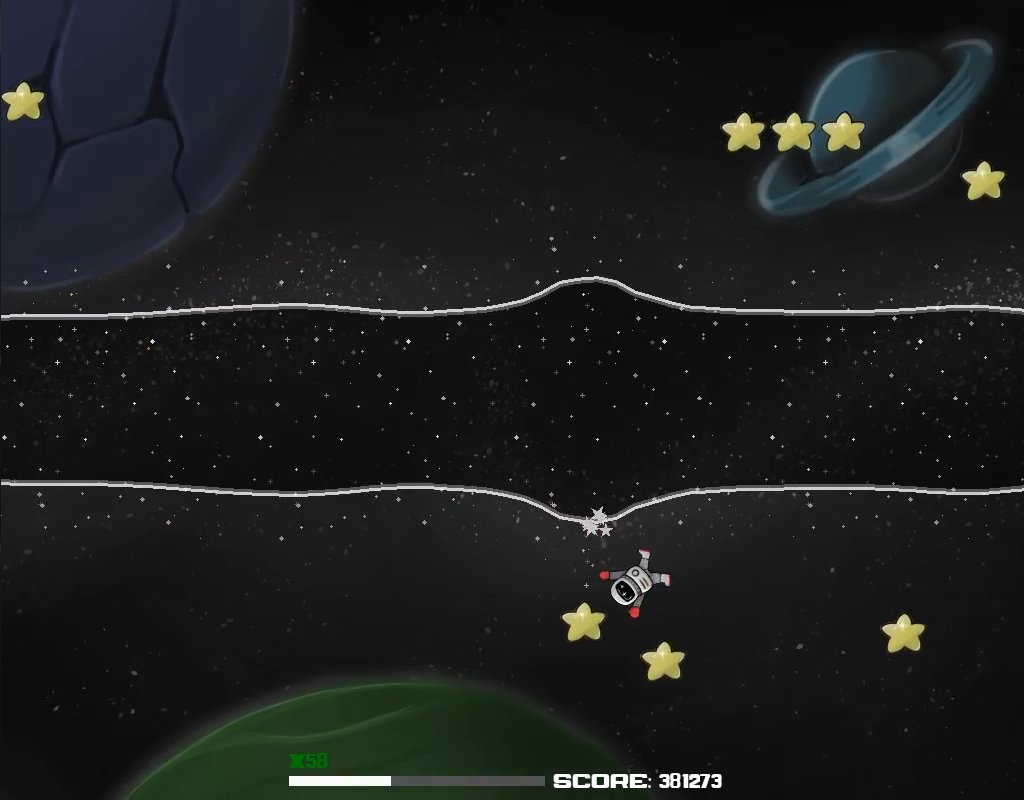 | | |
| --- | --- |
| Status | Released |
| Platforms | Windows, HTML5 |
| Rating | |
| Authors | Space Monkey, Talops, J-Star, Drenock, Raindrinker |
| Genre | Action |
| Tags | Arcade, combos, Cute, Godot, Ludum Dare 49, Music, Relaxing, Short, Singleplayer, Space |
| Links | Ludum Dare |